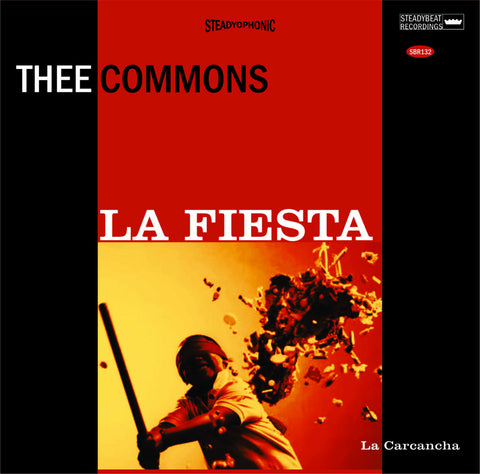 La Fiesta 7″ Thee Commons
thee-commonsThis single was produced at 1 Take Studios. Steady Beat Jefe was introduced to Thee Commons at a  Very be Careful Show at Barrio Funky in Chinatown at the Grand star Jazz Club. Their sound was unique. The single was planned, nothing happened for 2 years. Finally after one of the many shows, El jefe and Thee commons set a date for a Sunday afternoon Recordings Session overlooking Catalina Island.on the Coast of San Pedro.
La Fiesta is a raunchy 60's Rock and Roll track that has a wicked bassline, it will make you want to dance.
The B side is Selena's cover of La Carcacha, but we call it Carcancha. Heavy cumbia rides this pony on this B side.
7" Black Vinyl