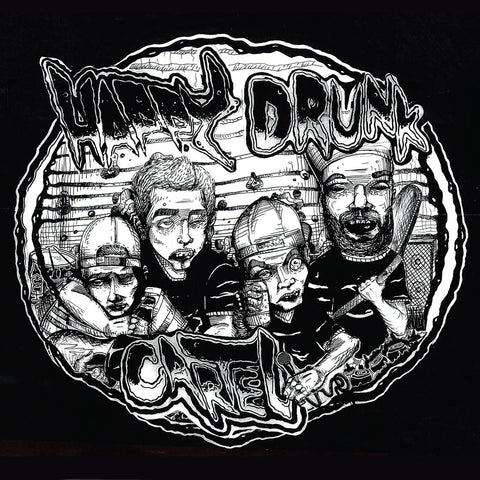 Happy Drunk Cartel "Happy Drunx" CD
The long awaited full length album from south gates Ska/Punk rockers Happy Drunk Cartel. Recorded with seasoned producer TJ Rivera ( Left Alone, Poor Habit, Rufio). This album kicks in the your door with sonic blasts of Ska/ Punk only the Happy Drunks can do. 
CD ships May 1st on all pre orders
Track Listing 
1. Happy Drunx
2. Demons In Control 
3. Puppets 
4. Criminal 
5. Tell'em What? 
6. Break Down the Door
7. Ignorant Fuck
8. The Good Life 
9. Skate
10. Lonely Day 
11. Beer Run 
12. Death 
13. Old Man