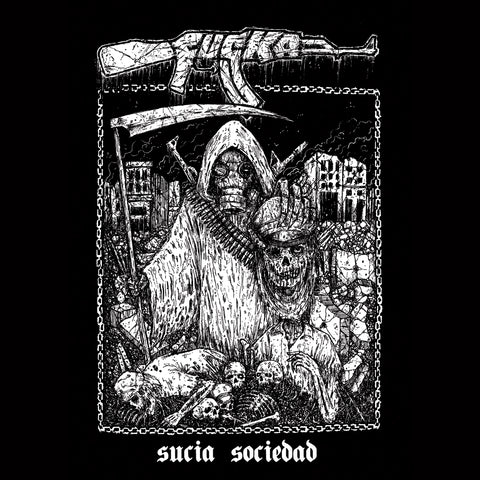 Fuska "Sucia Sociedad" Album
Hailing out of Houston Texas, Fuska has been blasting their way through the Htown punk, metal, and ska scene for a decade. This is the new album!
Available for purchase via Digital Download  only ( If you purchase a bundle your merch will ship in 2 to 3 days and you will receive the download link 1 week before the album release date. 
Tracks.
1. Pinche Puerco
2. 2020 Lamar
3. Roaches
4. H Town Confidential
5. Devils on his way
6. El Hobrero
7. Santa Muerte
8. New Strain
9. Karma